Divorce and Its Tax Ramification - General Information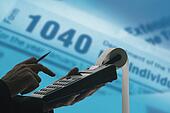 Divorce proceedings are difficult enough without having to be concerned with the tax and financial burdens placed on your income, Tax consequences can only complicate these issues after the judgment of divorce has been entered. To help guide you through these topics, there are several IRS publications that relate specifically to situations where a divorce has occurred in the previous taxable year. The following publications issued by the IRS deal with Judgments of divorce and the tax ramifications/issues that may arise. The Attorneys at The Cutler Law Firm are NOT tax attorneys, but based on their experience, the following publications may be of some assistance:
This section summarizes important tax changes that took effect in 2009. Most of these changes are discussed in more detail throughout this publication.
This publication discusses some tax rules that affect every person who may have to file a federal income tax return. It answers some basic questions: who must file; who should file; what filing status to use; how many exemptions to claim; and the amount of the standard deduction.
This publication explains the tests you must meet to claim the credit for child and dependent care expenses. It explains how to figure and claim the credit. You may be able to claim the credit if you pay someone to care for your dependent who is under age 13 or for your spouse or dependent who is not able to care for himself or herself. The credit can be up to 35% of your expenses. To qualify, you must pay these expenses so you can work or look for work. This publication also discusses some of the employment tax rules for household employers.
This publication explains tax rules that apply if you are divorced or separated from your spouse. It covers general filing information and can help you choose your filing status. It can also help you decide which exemptions you are entitled to claim, including exemptions for dependents.

The publication also discusses payments and transfers of property that often occur as a result of divorce and how you must treat them on your tax return. Examples include alimony, child support, other court-ordered payments, property settlements, and transfers of individual retirement accounts. In addition, this publication also explains deductions allowed for some of the costs of obtaining a divorce and how to handle tax withholding and estimated tax payments. The last part of the publication explains special rules that may apply to persons who live in community property states.
The earned income credit (EIC) is a tax credit for certain people who work and have earned income under a certain dollar amount. A tax credit usually means more money in your pocket. It reduces the amount of tax you owe. The EIC may also give you a refund.
Part 1 of this publication explains the filing requirements and other tax information for individuals who can be claimed as a dependent on another person's tax return.

Part 2 explains how to report and figure the tax on investment income of certain children (whether or not they can be claimed as dependents).
This publication discusses the rules for deducting home mortgage interest. Part I contains general information on home mortgage interest, including points and mortgage insurance premiums. It also explains how to report deductible interest on your tax return. Part II explains how your deduction for home mortgage interest may be limited. It contains Table 1, which is a worksheet you can use to figure the limit on your deduction.
EITC is for people who earn less than a certain dollar amount. If you qualify, it could be worth a great deal depending on your filing status and the number of qualifying children. You could potentially pay less federal tax or even get a refund. Just imagine what you could do with that.
When you file a joint income tax return, the law makes both you and your spouse responsible for the entire tax liability. This is called joint and several liability. Joint and several liability applies not only to the tax liability you show on the return but also to any additional tax liability the IRS determines to be due, even if the additional tax is due to income, deductions, or credits of your spouse or former spouse. You remain jointly and severally liable for the taxes, and the IRS still can collect from you, even if you later divorce and the divorce decree states that your former spouse will be solely responsible for the tax. In some cases, a spouse (or former spouse) will be relieved of the tax, interest, and penalties on a joint tax return. Three types of relief are available to married persons who filed joint returns:


• Innocent spouse relief
• Separation of liability relief
• Equitable relief

Married persons who did not file joint returns, but who live in community property states, may also qualify for relief. See This publication explains these types of relief, who may qualify for them, and how to get them.
The purpose of this publication is: to figure the child tax credit you claim on Form 1040, line 51; Form 1040A, line 33; or Form 1040NR, line 47; and To figure the amount of earned income you enter on line 4a of Form 8812, Additional Child Tax Credit.
This publication is intended primarily for individuals sent here by the instructions to Forms 1040, 1040A, 1040NR and 8812. Even if you were not sent here by the instructions to one of the forms, you can still choose to use this publication to figure your credit.However, most individuals can use the simpler worksheet in their tax form instructions. This publication includes a detailed example of a taxpayer who figures the child tax credit and the additional child tax credit.
If you have recently gone through the divorce process in Michigan, you should be aware that you are entitled to various IRS tax sections that are unavailable to a large majority of yearly tax payers. It is important that you are aware of theopportunities that you may take advantage of, as well as help guide you in filing your first post-divorce tax return.
Due to the constantly changing terrain of Tax law, you should speak with your tax preparer or accountant if you are unsure of any of the ramifications of these publications, as well as to verify that the publications are followed correctly in your tax return.
If you would like to have a free consultation with an experienced attorney, kindly contact The Cutler Law Firm at 248-489-8780 or complete
THE CONTACT FORM
and an Attorney will promptly respond to your inquiry.